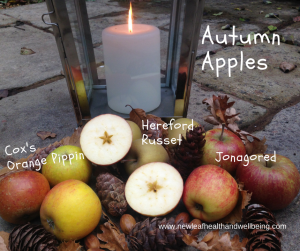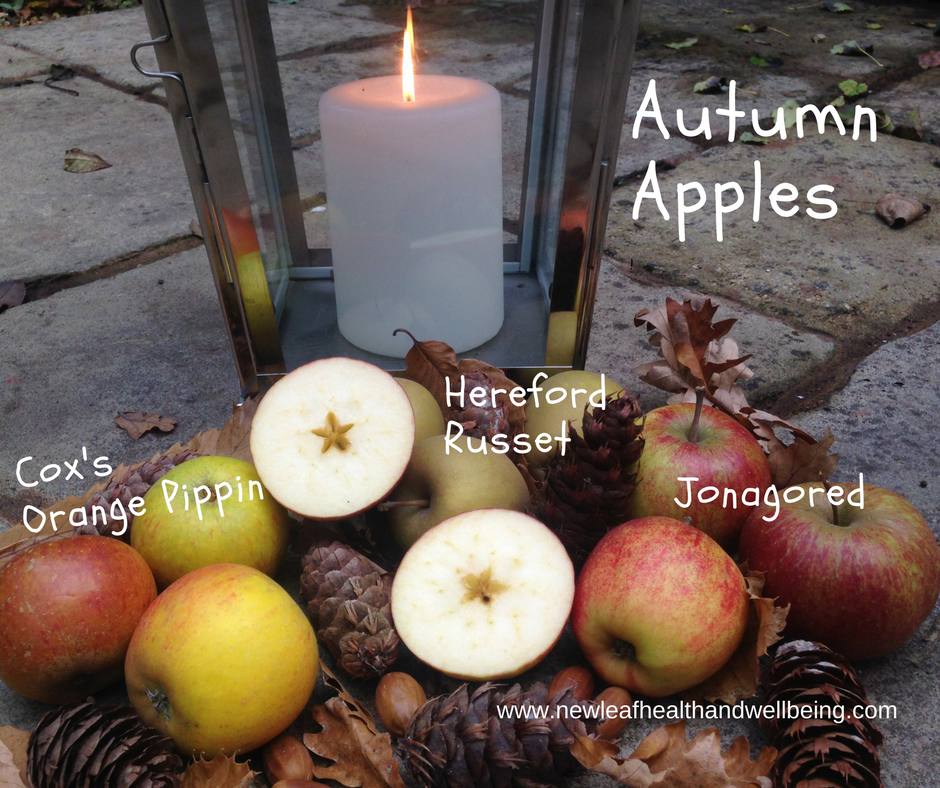 At this time of year there is an abundance of beautiful British apples.  Growing up as a child, living in a low income, country environment, apples were a staple of daily life.  You could actually say, that being poor helped protect my teeth, as we couldn't afford lots of sweets, biscuits or processed foods.  Whenever my brother and I asked for a snack or something to eat, we were always told by my mother "have an apple"!.
Thankfully, the constant supply of apples didn't put me off them, basically because they are so versatile.
So, what can apples do for your health?
Firstly, apples make a fantastic snack for the kids when you are out and about over half term.
Why?
Well, they are packed with antioxidants which protect our cells from damage from pollution and UV rays.
They are  high in fibre, so are great for the digestive system  – #healthygut
Apples are also packed full of vitamins that help boost your immune system and can even help to break down fat – so a great snack for us mum's too!
At this time of year, many neighbours and friends may have free apples to give away, so your healthy snack doesn't have to cost a fortune.
What else can you do with apples?
Don't forget you can stew eating and cooking apples down to use for an apple sauce for the Sunday roast, or add to warming crumbles and apples pies, spoon over your morning porridge or Greek yogurt.  You can also remove the core from the middle of a whole apple, stuff the middle with dried fruit and drizzle with honey for a  Bonfire night baked apple.
A family favourite is Somerset Apple cake – yes, the New Leaf family does eat cake!  Everything in moderation.
Somerset Apple Cake recipe:-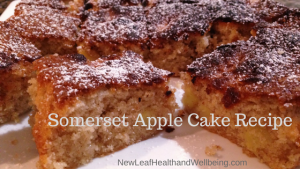 6 oz/170g butter
6 oz/170g sugar
2 eggs lightly beaten
6 0z/170g self raising flour
1-2 diced apples
1 teaspoon cinnamon
Cream the butter and sugar together until light and fluffy.  Fold in flour, eggs and cinnamon.  Then stir in the diced apples.  Pour into a greased, square baking tin, lined with greaseproof paper.  Cook for about 45 minutes at 180°C, until a knife comes out clean.  Remove from the oven and allow to cool for about 5 minutes in the tin before turning out on to a wire rack to cool.  You can serve this warm with ice-cream or crème fraiche/Greek yoghurt.
So, remember "An Apple a Day" will help to keep the doctor away!.
Let me know how you enjoy your Autumn Apples in the comments below or on our Facebook page HERE