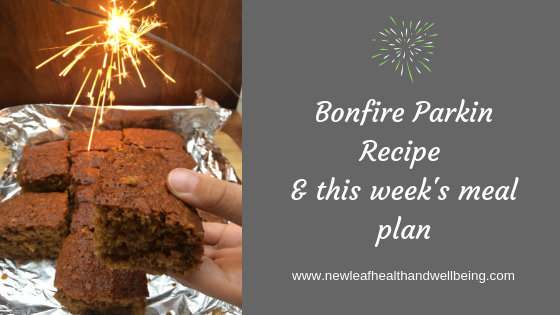 Hello Everybody,
Happy Guy Fawkes/Bonfire night!
Oh dear, it's been a while since I've written a post for you. The reason – well, there isn't one really!. You know, sometimes life just gets in the way.
I've been busy with my 'day job' plus spending time with the kids over half term. At times like this, it would be very easy for me to wallow in feelings of failure but I know this will just make the problem worse. If I allow a failure mindset to take hold, I know I won't take any steps to get on with motivating myself to take action.
If you are struggling with making lifestyle changes, then I'm sure you've experienced a similar problem. It's very easy to 'fall off the wagon' when making changes, and then feel it's just not worth going on because you've failed.
If you are facing this problem, then the best approach to take is to just shrug your shoulders, recognise that things didn't quite go to plan and then pick yourself up and crack straight back on with your goals. We only fail if we don't try again.
Whilst I was spending time with the kids yesterday, I made some Bonfire Parkin and thought I would share the recipe with you.
Parkin is a sticky, ginger cake that originates from Yorkshire and Lancashire. It's usually eaten around this time of year as a Bonfire treat. It's believed the recipe dates back to Pagan times, when baking with oats and spices was part of the celebration of the start of winter.
Bonfire Parkin Recipe
Ingredients
100g dark brown sugar
150g plain flour
150g porridge oats or oatmeal
3 teaspoons ground ginger
1 teaspoon bicarbonate of soda
100g butter
3 tablespoons golden syrup
150ml milk
Method
Grease and line a 20 cm square baking tin.

Preheat the oven to 130°C/250°F

Place all the dry ingredients into a mixing bowl and stir together well.

Place the butter and syrup into a pan and gently melt over a low heat.

Pour the syrup and butter mixture into the dry ingredients and mix well. Then add in the milk to form a runny batter.

Pour the batter into the baking tin and bake for about 1 hour to 1¼ hours or until the cake is firm to the touch. Don't open the oven door for the first hour, or the cake won't rise.

Leave the cake to cool in the baking tin. When cool, wrap in foil or place in a storage tin for about 2 hours before slicing. Parkin does improve with time if kept wrapped in foil or in a cake tin for 2-3 days.
Enjoy by the Bonfire with a hot chocolate!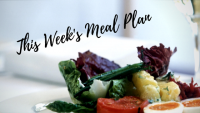 This week's meal plan:-
I haven't posted a meal plan for a while. I'd love to know whether these meal plans help with your meal ideas for the family. Let me know in the comments or on my Instagram/ Facebook Page
Crumbed chicken, sweet potato wedges and veggies

Chinese roasted pork, stir fried veggies and rice

Shepherds pie

Chorizo and mushroom pasta

Pork with peanut butter and sweet potatoes, rice and green veggies

Creamy chicken pasta bake

Baked salmon, potatoes and veggies
Wishing you all a wonderful week.