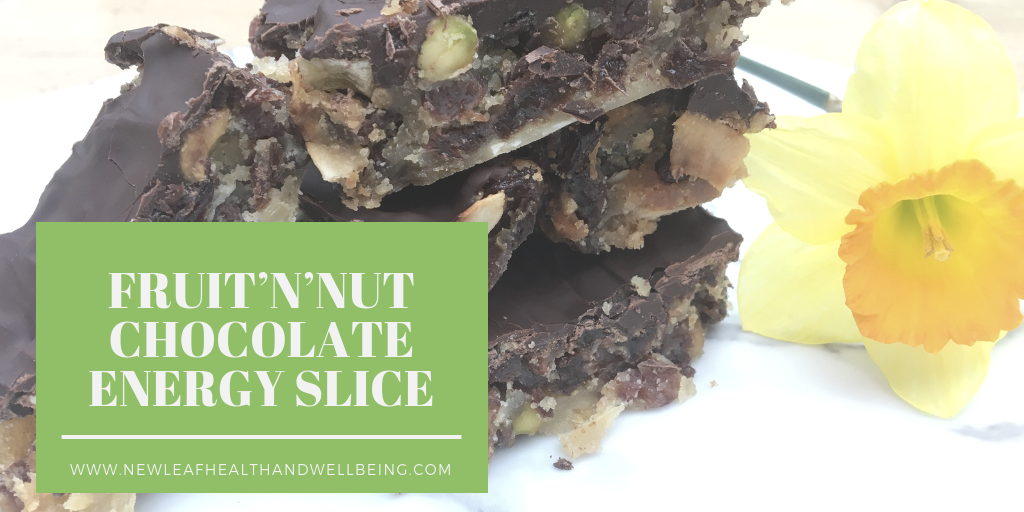 This is a super indulgent, energy slice.  It is rather high in calories due to the dried fruit and dark chocolate so it's best to eat it pre or post exercise or as an occasional indulgent treat.
Fruit'n'nut chocolate energy slice
Makes approx. 32 slices
Ingredients:
375g mixed dried fruit
125g of chopped nuts of choice (I used pistachios and walnuts this time)
150g dried cranberries
1/4 cup of plain flour
150g butter
1/2 cup of honey
1 egg lightly beaten
200g good-quality dark chocolate
Method:
Preheat your oven to 170C.  Grease a 3cm x 18 cm x 28 cm baking tray.  Line with baking paper.
Combine the dried fruit, nuts and cranberries in a large bowl.  Stir in the flour.
Combine the butter and honey in a small saucepan over a low heat.  Cook stirring for about 3-4 minutes or until the butter has melted.  Allow to cool slightly.
Add the honey and butter mixture, plus the egg to the fruit mixture and stir well.
Spoon the mixture into the prepared pan and smooth the surface.  Bake for approximately 30-35 minutes or until golden brown.
Set aside in the baking tray to cool completely.
Break the chocolate into pieces and place in a microwave safe bowl.  Microwave on low for about 2-3 minutes, stirring every minute with a metal spoon, until the chocolate has melted.  Stir well to ensure the chocolate is completely smooth and then spread over the cooled slice.
Refrigerate the slice for about 2-3 hours, until it is completely set and firm.
Cut into slices.  Keep in an airtight container in the refrigerator.
Enjoy!
Don't forget to sign up to my email newsletter to ensure you always receive my recipes direct to your inbox.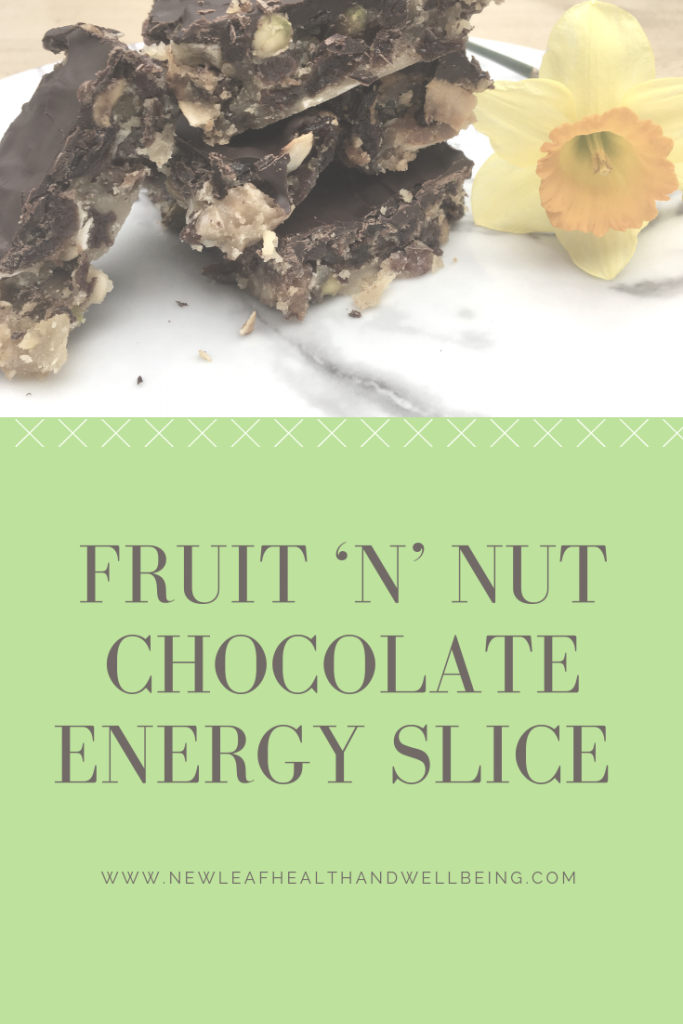 Wishing you all a super week.