Hello Everybody and welcome to my book reviews March 2023!  
I have a mixed bag of book reviews for you this month.  Some have been very enjoyable fiction reads, whilst others were read to help the kids out with school work. I've also included a couple of cook books which I grabbed for some recipe ideas.
But first up I've listened to a couple of podcasts that I want to share my thoughts on:
1. The Tsunami of Crap, misinformation and responsible use of AI with Tim Boucher
I listened to this podcast at random but it actually links quite nicely to my fellow blogger Donna from Retirement Reflections post about trying out AI chatGPT (Spending a Friday Evening playing with robots)
For those of you who aren't digitally minded, there has been a massive explosion in artificial intelligence programs that can write books, articles, blog posts etc, as well as make digital artworks.  You provide the software with instructions and off it goes, preparing written works or artwork.  
In this podcast the speakers discuss whether this new technology will lead to a 'tsunami of rubbish books' and articles written by computers, as this technology will allow anyone to write a book and sell it on Amazon.  Will the book market be flooded with poorly produced books that will undermine the work of careful crafted books?  
My view is that yes, we might see an initial flood and some people will be happy to buy this cheaper form of literature.  But there will still be a market for the carefully constructed and crafted literature.  It's a bit like furniture – some people go for cheap, inexpensive MDF furniture whilst others prefer hand crafted or bespoke furniture.  There will be a place and audience for all types of writing.  
The other main argument of this podcast though is more difficult.  Will audiences be able to discern disinformation, misleading and unreferenced work? When we see articles published on the internet, we tend to believe that they have been researched and checked. However AI technology and the authors who use it may have a hidden agenda to misdirect and mislead audiences.  We will all need to be more critical of our evaluation of articles we discover on the internet.  This situation will change as the technology becomes more refined and I'm sure the software will have to comply in due course with new laws and regulations.   Overall, I think it will be interesting to see how AI develops and is utilised. 
2. Ferne Cotton and Taylor Jenkins Reid
I also recently listened to this interview by Ferne Cotton with Taylor Reid Jenkins on her book Daisy Jones and the Six.  I haven't read the book but I started watching the TV series on Netflix.  I've watched about four episodes but to be honest, I'm finding it a bit boring.  Has anyone else watched the series or read the book?  Is it worth me persevering? 
3. Amelia Mellor – The Grandest Bookshop in the World
Lastly, I listened to this story session by "So you want to be a writer" which narrates the first chapter from Amelia Mellor's book The Grandest Bookshop in the World.  Then by some magic of Facebook (I'm sure it tracks everything I do) this article popped up on my feed all about the true story of Cole's Book Arcade in Melbourne.  It sounds like it was a book lovers dream destination.  What do you think?  If only we could have book arcade's like this again.  
Author Talk
You might recall last month I reviewed The Favour by Nicci French (Book Reviews February 2023 )  I was very fortunate to attend an author book talk at one of our local libraries by them.  Nicci Gerald and Sean French are a husband and wife writing duo who have teamed up to write over 25 books under the pseudonym Nicci French.  It was so interesting hearing how they manage writing together without upsetting (or killing)  each other!  They are both very engaging and natural speakers.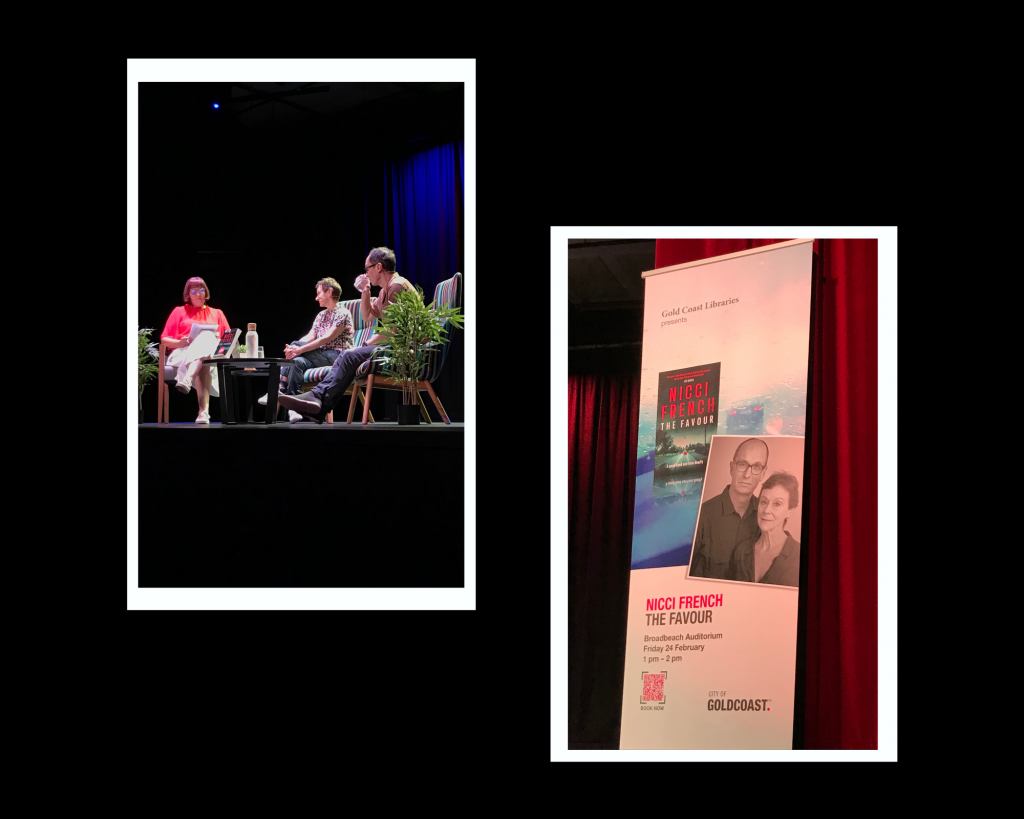 Right, enough of my chatter, lets get on to the book reviews. 
Thanks to the following bloggers for allowing me to take part in the #Whatsonyourbookshelf challenge.  (oops missed the deadline again!! but you can still check out the other posts in the link below)
Donna from Retirement Reflections
Sue from Women Living Well after 50
Please following the link here to check out the other book reviews in this challenge.
Shiver – Allie Reynolds (fiction)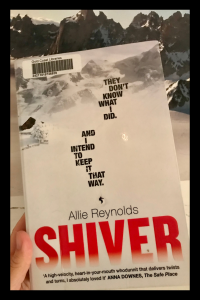 This is Reynolds debut book.  The adage write about what you know applies here as Reynolds was a professional snow boarder and this novel is centered around snow boarding characters.    
A group of friends who used to compete and hang out when snowboarding competitively are mysteriously invited to an out of season ski resort set high in the French Alps.  One of the group (Saskia) had mysteriously disappeared at the end of the snow boarding season ten years ago and none of the friends had really seen each other since.   When the group arrive they find themselves completely alone.  In true Agatha Christie style, secrets and past resentments are exposed leading everyone to question what really happened to Saskia all those years ago and questions whether one of them murdered her. 
The pace and tension in this book was delicious with the storyline flipping back and forth between the present moment and between different character's point of view from the past.   The characters were very interesting,  young, hedonistic, competitive.  I'm not sure that I really liked any of the characters but I think that is what made the murder/mystery element work so well.  Anyone of them could have committed a murder.  A very enjoyable read. 
The Bay – Allie Reynolds (fiction)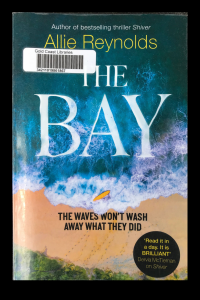 This is Reynolds follow up book to Shiver.  Following a similar set up to her debut but the setting is now a secluded and secret bay where a gang of mysterious surfers hang out.  Kenna is trying to protect her friend Mikki from marrying one of these surfers but will they be allowed to leave and what has happened to some of the others that used to be in the group?  
Again great pace and tension in this 'who dunnit" novel.  There is an area near the beach I walk on that is inhabited by odd characters sleeping rough in the bush so parts of this novel seemed very plausible.  I think Reynolds also now lives on the Gold Coast so maybe she was inspired by this beach.  This was another easy and enjoyable read.  It will be interesting to see where Reynolds sets her next novel – the jungle maybe?
Tales from Shakespeare – Charles and Mary Lamb (fiction)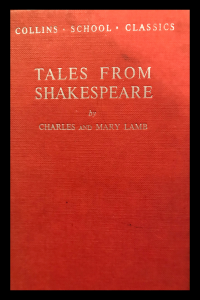 I have owned this book for years and dip into every so often when I feel that I need to refresh myself on Shakespeare's works.  It's written by Charles and Mary Lamb who were writers in the late 1700's/early 1800's in the UK.  This book was written in 1807. The book is an annotated format aimed for children to learn some of the  tales of Shakespeare – that's why I like it 🙂  It's really accessible and easy to read when you are just looking for an overview of the Shakespeare stories.  I dipped in to refresh my memory on the Macbeth story as we were off to watch Queensland Opera perform Verdi's Macbeth.  The opera was minimalist but very clever in its portrayal of the story with some great singing voices.
Anyhow, if you want your kids to read up on Shakespeare then this is a great introduction. 
Jasper Jones – Craig Silvey (fiction)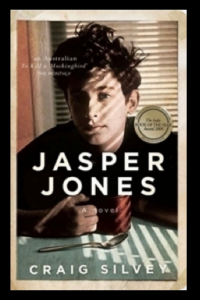 This is a classic young adult Australian novel which both my sons have had to read for English.  It deals with some pretty deep issues such as rascism, suicide and family abuse.  
It's set in a small mining town around the time of the Vietnam War and depicts the coming of age of the main character Charlie.  I also watched the film (on Netflix I think) starring the wonderful Toni Collette.  
Overall this is quite a confronting story and I found it interesting that it is considered suitable reading for young teenage kids.  Perhaps I am too naive about my boys understanding of the world!.  
The Garden Party – Kathryn Mansfield (fiction)
I only read the Garden Party from this short story collection.   Mansfield is a New  Zealand writer who wrote this story in 1922.  I was helping my Year 12 boy dissect this story for his English assignment.  The overall theme is the contrast of the lives of the rich and powerful compared to their employees and the poor in the village nearby.  The opening of the story centers around a family organising a garden party and how their lives contrast greatly to those of their workers and the nearby villagers.  A great short story,  portraying on the one hand how much society has changed but also how for the poorer in society, things haven't changed that much! 
Someone Else's Shoes – JoJo Moyes (
fiction)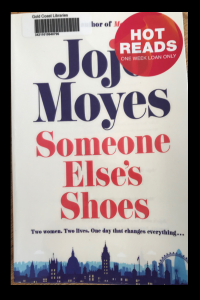 I'm a big fan of Jojo Moyes and this book didn't disappoint.  The story opens with two women from very different lifestyles, sharing a gym changing room.  Their bags are accidently swapped resulting in them both ending up with the other woman's clothes and shoes.  Moyes delves deep into each woman's life and how this mix up has a profound effect on both their lives.   A great feel good book! 
(P.S.  after typing this I rewatched Me Before You on Netflix – great movie!) 
Lastly, I delved into a couple of cook books this month for some culinary inspiration.  The Mediterrean Diet provided pretty typical Med food recipes, the sort of food I make anyway.  I was drawn to making the spiced apricot and pistachio Greek Yogurt Pots though.  I might develop the recipe further to share with you in the future.  
In Good Company was a lovely homely cook book but was aimed more for entertaining and a little bit fussy for me.  Both were library loans so I was glad I got to test run them without spending money on them.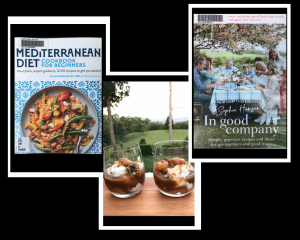 Well, that's it for this month.  Drop me a comment below, and do let me know what you've been reading this month. I love hearing about good books! 
If you missed my last book review you can catch up here