This post is part of the #What'sonyourBookshelfchallenge
Hello Everybody,
Here are my book reviews for August although I can't quite believe we are over half way through the month already!
I have been trying to get through some of the books on my Kindle that I downloaded for our holiday.  Whilst as I mentioned last month, it's not my preferred form of reading books, it is very convenient.  
I've noticed that more and more people are also consuming books via audible books.  Again, it's not a format I utilise myself at the moment but I intend to stay open minded that this might work for me in the future.  When my kids were aged around 11/12, we used to play audio book CD's in the car (Yep, it was that long ago!)  It was a great way of getting my boys interested in reading. We started off with the traditional Enid Blyton Famous Five and Secret Seven adventures, before moving onto Alex Rider (Anthony Horowitz) and young James Bond (Charlie Higson).   It worked a treat in getting them to start reading physical books for themselves, each boy finding a series of books they enjoyed.
Another tip for finding and exploring new books, is to listen to podcast/interviews with authors describing their own books.  Listening to the author talk about the creative process, what the story is about and the themes of the story can really help you to decide if the book is for you before you invest you time and money.   I have recently been binge listening to the Australian Writers Podcast which has weekly interviews with authors.  Whilst the podcast is slanted towards those wanting to write, there is still masses of information about the books the authors have produced and I've now added even more books titles to my wish list.  You can check it out HERE.
Do you have any tips on how you find great books to read?
Thanks to the following bloggers for allowing me to take part in the #Whatsonyourbookshelf challenge.  
Donna from Retirement Reflections
Sue from Women Living Well after 50
Please following the link here to check out the other book reviews in this challenge.
The Paris Apartment – Lucy Foley (fiction)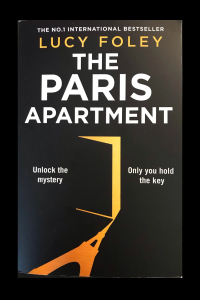 The story is set in Paris, in a beautiful apartment block set back from the hustle and bustle of Paris but it contains dark secrets.  There are numerous characters, but they all play their part in developing the almost gothic like sinister atmosphere.   There are several twists and turns, which kept me reading far too late into the night.  The author has captured the Agatha Christie style of murder mystery, where each character has potential to be the murderer.    
A good 5 out of 5 for me.
Driving Forward – Sophie L Morgan (non-fiction)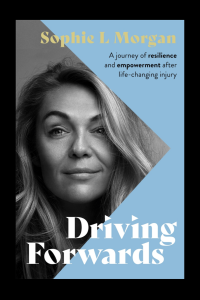 Sophie Morgan was aged just 18 when a horrific car crash left her paralysed from the chest down.   
This is her story of how she firstly fought her disability and everything it represented, to adapting and accepting her new body and life.  
The book starts with Morgan describing her life prior to the accident.  She was wild, naive and ready to launch out into adulthood.   Consequently, the implications and adjustments her injuries forced onto her,  her reliance on family and friends when she had been on the brink of independence caused untold distress.  
This book is a really raw account of how anyone's life can change in an instant.  Some people may be more prepared and adaptable than others.  Morgan certainly does not hide any of the ugly truths of what being disabled is really like.  For an autobiography/memoir this was engagingly written, however some may find it an uncomfortable read with a fair share of 'fruity' language.  Again a 5 out of 5 for me. 
The Ladies Midnight Swimming Club – Faith Hogan (fiction)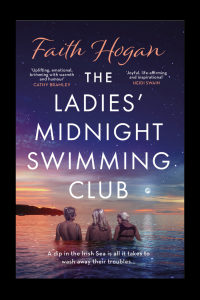 With the current trend in wild/cold water swimming, there also appears to be a trend in books about women meeting up to engage in  this hobby.  This book is set in Ireland, so the wild swimming would certainly have been cold!  
The story follows a group of mainly female characters, finding friendship and camaraderie in a small coastal village.  Each character is searching for new fulfilment in their lives and the Midnight Swimming Club helps pull them together to realise what is important in life.  
The story is well written, engaging and a relaxing read.  However, I found the storyline a little too predictable.  For this reason I would rate this a 3.5 out of 5 for me. 
Drop me a comment below, and do let me know what you've been reading this month. I love hearing about good books! 
If you missed my last book review you can catch up here