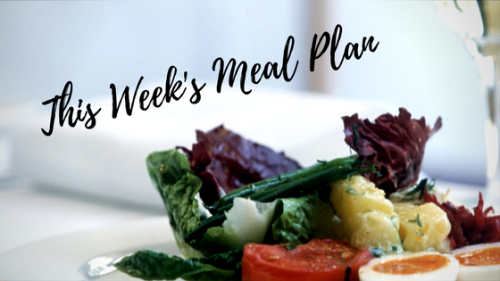 Hello everybody,
You may be aware that there was no meal plan post last week.  This was because it was a half term school break here in the UK.  We were lucky to  get away for the week to the beautiful Lake District.  We hadn't been away since the summer so it was really lovely to have a break from our day to day routine.
A few thoughts about the benefits of holidays:-
Any type of break will do, but getting away from your home environment provides a better chance to recharge.  Staycations still provide the benefits of resting and breaking daily routines but there can be the temptation to fill your time catching up on chores.
Holidays give families and couples time to reconnect with each other – this is so important.
Life decisions suddenly seem easier to make once you are away from the noise of everyday living.  Holidays give you the chance to reflect and assess aspects of your life that may need changing to make you feel healthy and happier.
One of the unexpected pleasures of travelling and holidays is that you have less "stuff" around you.  We often stay in holiday cottages so there's usually a washing machine.  I take about three sets of all the clothes we might need (more underwear and socks though!) and wash stuff whilst we are away.  The kids have one small rucksack for their toys etc and that's it.   I always come back from holidays wanting to de-clutter and reduce all the stuff that's piled up in our home.  We really don't need all the stuff we think we do!
Of course you get to taste and try new foods, depending where you are.
You get to see and experience different ways of living and doing things.
You often exercise without even thinking about it.  We spent all week walking up mountains, covered in snow!  Even city breaks provide the opportunity to walk more than you would usually.  You might also try out new sports or activities that you don't have the opportunity to do at home.
So, try and plan to get a couple of breaks scheduled for yourself this year.  As I said, any change in your day to day routine can provide benefits to your overall health.
This week's meal plan:-
Moroccan chicken or fish skewers, sweet potato wedges and salad
Cottage pie and veg
Teriyaki salmon parcels, rice and bok/pak choy
Penne pasta with chorizo and a creamy tomato sauce
Pork steaks with caramelised apple, new potatoes and salad
Chicken chilli con carne and rice
Homemade chicken pie, mashed potato and veg.
I hope you all have a super week.
Don't forget to like and follow the New Leaf Facebook page 
If you want some motivation and healthy tips to keep you on track with your 2018 health goals you can still join the New Leaf 52 week healthy motivation camp
Finally, if you want to receive regularly updates, tips and recipes from New Leaf then join our mailing list HERE