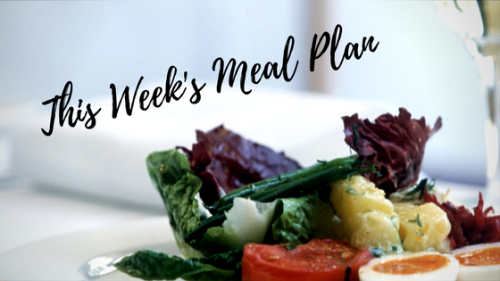 Hello everybody,
I hope you are all keeping well and healthy.  How are your New Year resolutions and health goals going?  If you feel like you've fallen off the wagon and need some motivation, come and join the New Leaf 52 weeks healthy motivation camp.  Every week you will receive a Monday lifestyle challenge to do, a healthy recipe to try, some fitness and general health and wellbeing tips.  It's completely free and is a private group so you can comment and connect with people in total privacy.  I hope you can come along and join us  right here!
This week I thought I would share with you a gluten free fruit loaf recipe, although I didn't make it gluten free for our family.
Gluten free fruit loaf Recipe
Ingredients:
1 cup dried apricots, halved
½ cup roughly chopped dried figs
½ cup dried raisins
½ cup  sugar
½ teaspoon ground cinnamon
2 cups gluten-free or ordinary self-raising flour
1¾ cups milk
½ cup of chopped nuts of choice (I used walnuts)
Method:
Combine the apricots, figs, raisins, sugar, cinnamon and flour in a bowl.  Add 1½ cups of the milk.  Stir to combine and then cover and leave in the fridge overnight.
The next day, bring the mixture to room temperature for about 10 minutes.  Add the remaining ¼ cup of milk and the nuts.  Pour into a greased and lined loaf tin and cook in a preheated oven between 170ºC-190°C.
Bake for 1 hour or until a skewer inserted in the centre comes out clean.  Leave to cool slightly in the tin for about 5 minutes.  Turn out to cool on a wire rack.  Serve sliced, with optional butter.
This passed the husband and children test, so hopefully your family will enjoy it too!
This week's meal plan:
Prawn Pad Thai
Sundried tomato and basil stuffed chicken breast, potato wedges and salad
Sausage and bean bake
Thai chicken and pineapple with rice and salad
Pork and hoisin sauce stir fry with rice
Beef casserole, jacket potatoes and vegies
Glazed chilli fish, rice and steamed veg
I hope you all have a super week.
Please feel free to share this recipe and meal plan with your friends on the social media buttons below.
Don't forget to sign up for the New Leaf newsletter here to receive regularly updates on our posts, recipes and recommendations HERE