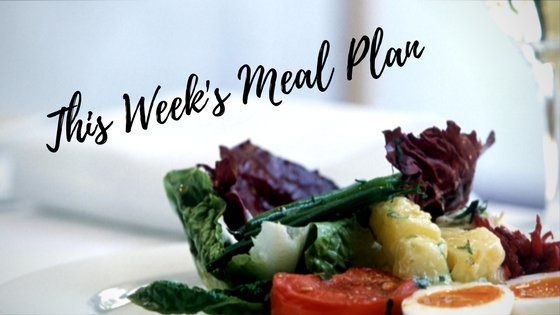 Hello Everybody,
I'm now back from summer family holidays and desperately trying to get back into a normal routine.  However, with four boys off school, it's still difficult to find time to write and post to this blog – hopefully you will forgive me as I am sure you are probably facing the same problems.
Just a quick word about food waste this week.  I know we are all guilty of it, especially when you have kids who never seem to finish anything you give them to eat unless it's full of sugar!.  I was reading an article in Woman and Home Magazine (July issue) which revealed that the average UK family throws away £58.30 worth of food per month. That's a lot of money to be wasting.  One of the best ways to tackle food waste is by having a meal plan – it's one of the reasons I do it.
So, this week's meal plan is:-
Cajun Salmon fillets, potato wedges and salad
Crumbed chicken fillets, potato salad, and green salad
Paprika pork, sweet potato wedges and orange and peach salad
Turkey pastitsio (pasta bake)
Salmon fillets in a creamy leek and dill sauce, mashed potato and green veggies
Sweet and sour chicken and rice
Wishing you all a super week – let's hope the sun comes out!