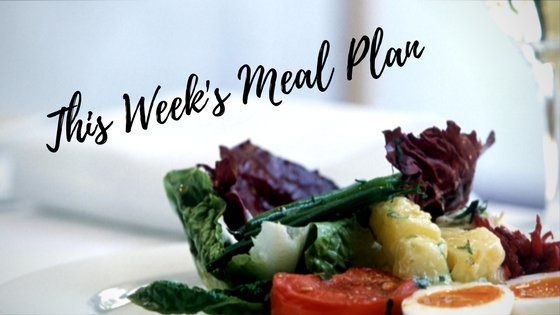 Hello Everybody,
Firstly, a huge apology as there was no Meal Plan post last week.  A frantic week of Sports Day, prize giving and end of term events at the children's school deprived me of any time to write!  As we are now heading into the holiday season, my weekly posts will probably vary between meal plan's and healthy eating ideas.  I hope you will find them helpful and motivating in creating a healthy lifestyle.
To make up for the lack of a post last week, I thought I would share a free, quick and easy recipe.  On the last meal plan I'd included Moroccan Lamb Meatballs.  The hot weather however made me crave something lighter and more outdoorsy.  So, I adapted the recipe into Moroccan Lamb burgers and thankfully they received a thumbs up from the family.  Give them a try and let me know how they are received by your family.
Moroccan Lamb Burgers
750g lamb mince
1 garlic clove, crushed
2 teaspoons ground cumin
1 teaspoon ground allspice
1 egg lightly beaten
½ cup or large handful of fresh breadcrumbs
1 finely chopped onion (optional)
Mix all the ingredients together into a bowl and then mould by hand into burger sized shapes.  Pan fry on a medium heat (or you could BBQ them if the sun's out).
Cook for about 15 mins or until cooked to your preference.  Try not to overcook them as they could become a little dry.  They should be juicy and soft.
Pop in a burger bun with sliced avocado, lettuce and any other vegetables you like. I added some lightly fried courgette and mushrooms as well.  Serve with a healthy salad.
This week's meal plan:-
Sweet chilli and ginger glazed chicken, salad and rice
Mexican pork stir fry and rice
Tuna and sweet corn quiche and salad
Pan fried chicken, wrapped in prosciutto and stuffed with brie, with potato wedges and salad
Chicken and spinach lasagne
Sausage and vegetable pasta.
I hope you have a super week.  Pop over to my Facebook page or comment below, and let me know if you try out the Moroccan lamb burgers.
If you've enjoyed this post, please like and share on the social media buttons below.