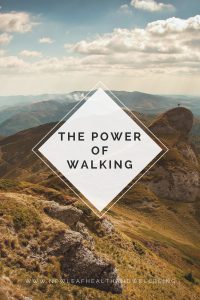 Struggling to fit exercise into your weekly routine?
Do you have small children who absorb all your time?
Not keen on organised fitness classes?
Like most people, over the years I've tried many different types of exercise routines.  I'm not a naturally sporty type, so often it's been a struggle.
Now I'm older and wiser I've decided the activities that suit me best are:-
walking; yoga/pilates; swimming; easy bike rides and some Hiit exercises – Joe Wickes style!
Of the five activities above, my favourite is definitely walking.
Why?
It's free – on the whole you don't really need any specialist equipment to get started.

Because you don't need specialist equipment you can just get out there and get on with it without having to change into different clothes etc –  unless you're wearing your best Jimmy Choos!

You can do it anywhere, anytime and in any weather

Most importantly, when you have a tribe of kids like me, it's something the whole family can do.  If you start kids off from a young age, they won't think twice about going for walks, especially in the countryside/parks where they can explore, pick up sticks and splash in puddles.   We always see something interesting when we are out and about.  If you have babies, you can still get out walking with them in prams or in a child carrier on your back.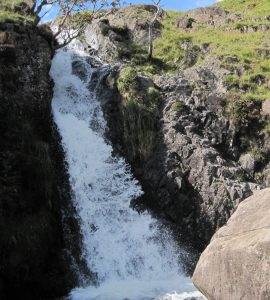 What are the health benefits?
Studies show walking 30-60 minutes per day at a moderate pace can substantially reduce health risks such as high blood pressure and heart health.   If you walk briskly (i.e 3 miles per hour) for a minimum of 150 minutes per week you can significantly reduce your risk of having a heart attack.
The British Journal of Sports Medicine has found that just 30 minutes per day, for six days a week, of any physical activity at any intensity can provide a 40% lower risk of death in elderly men.  Walking is one of the easiest activities that anyone can undertake.
If you add in some steep inclines, you can burn up to 60% more calories and build up your leg muscles.
Every hour you spend walking could add 2 hours to your life.
Getting outside can have great mental health benefits.  There are even mindful walking retreats available  – check out http://www.sharphamtrust.org to enjoy walking in Devon.
Ways to make it fun
walk as a family and add in a pub or tea garden half way round to keep the kids interested

walk with friends and have a good gossip

search for pokemon

take a picnic

walk listening to music or a podcast

join a walking group

take part in a walking challenge for charity

take notice of nature on your walk, maybe taking photos too.

walk around the shops, window shopping

walk round your local neighbourhood – you'll be surprised at the number of interesting sights you discover such as hidden doorways, interesting gardens and unusual cars etc
Want to make it more challenging?
Try out Nordic Walking
This is a type of fitness walking with especially designed poles (like ski poles) that originated from Finland.
When walking you have to apply force to the poles with each stride.  This excerts a greater intensity over the whole body as you walk.  Muscles in the chest, arms, shoulders, abdominals, spinal and core muscles all get a good workout.
It will also increase your heart rate and increase your energy consumption by about 46% compared to normal walking.  Research has linked Nordic walking to decreases in the risk of heart disease, stoke, high blood pressure, diabetes, osteoporosis, arthritis, stress, anxiety and obesity.
Check out http://www.nordicwalking.co.uk to find a group near you.
Power Walking
If you're my age, you will probably remember this craze from the 90's!
Power walking or speed walking is basically walking as fast as you can without running or jogging.  An exaggerated arm swing is usually added, which helps really get your heart rate up.
Power walking offers a good low to moderate exercise which is much more gentle on joints than running.
Like Nordic walking, power walking helps to strengthen and tone muscles and burn calories.
Or you can set yourself a challenge to complete the UK Coast Path, tick off some Monroes in Scotland or follow a pilgrimage route across Europe.  There are hundreds of ways to make walking fit in with your interests and lifestyle.
Right, I'm off now to meet some friends and have a walk and a picnic in the sun – hopefully!
As May is National Walking Month, my challenge to you over the  Bank Holiday or school holiday is to get out walking and tell me in the comments below what you've been up to.  If you're already a walker, let me know what your favourite walk is.
If you enjoyed this article, please like and share on social media.
Sources: Healthy Magazine Feb 2017 issue, March/April 2017 issue
http://www.wikipedia.org, http://www.nordicwalking.co.uk, http://www.livingstreets.org.uk, http://www.bhf.org.uk, https://www.youtube.com/user/thebodycoach1