This post is part of the #WOTY link party
Are you moving forward?
Or have recent events left you feeling stuck?
As you may recall in 'my word for 2022' post my word this year is VISION.
I think we have all felt for the last two years the pandemic has kept our vision for the future on a constant short term basis.   It has felt impossible to plan too far in advance as life has felt mostly out of our control.  Making plans to see family and friends overseas has just not been a consideration with border restrictions and the fear of illness.  
For the most part, thinking short term hasn't been too much of an issue for me.  I am very lucky that we live in a beautiful area so I am quite happy living in the moment.  I can find pleasure in everyday experiences.  Mostly we have been able live life as normal, without too many lockdowns.  We were still able to go for walks on the beach, and have local days out. 
However, after two plus years I think it's becoming unhealthy not to have any long term goals and plans.  Whilst living in the moment is very useful and admirable, humans also need goals to work towards and look forward to.  These sort of plans give us a sense of purpose and meaning which is what all humans crave. 
This month I have decided I should start expanding my VISION for the future.  My plans and goals may or may not come to fruition due to external forces (which keep hitting from all directions) but I feel changing my outlook is important for growth, fulfillment and to help me feel like I am moving forward with life.
So, during March I have started booking holidays – a big trip to the UK and Europe and rebooking a local trip to Sydney, which has been cancelled three times due to Covid and border restrictions.   
I am also considering my long term goals for my personal growth and how I want my blog to develop.  These thoughts have been reinforced by a recent podcast I listened to by Ferne Cotton with Clover Stroud about grief and loss. (you can listen to it here).  Their discussion highlighted why we need to focus on spending time with loved ones but also doing the things that we really want to do.  We need to stop wasting time on people pleasing and trying to live up to other people's expectations to the detriment of our own desires.  This really resonated with me as I can often fall into the trap of people pleasing and forget about my needs and wishes.
I can give my time too readily to others and then find I don't have the time to complete my goals.  This is what usually happens when it comes to writing consistently for my blog.  I managed to produce a new recipe post this month (Pear, Almond and Raspberry Overnight Oats ) but I missed the deadline to produce a post for my book review for March.  I need to keep focusing my VISION on blogging consistently.
So, as we head into April I shall be applying my word of the year to help me expand my future plans and goals.  
I like to use visual prompts to keep me focused on my plans so I shall be visualising family get togethers in the English Countryside, exploring European cities and lashings of Italian Food!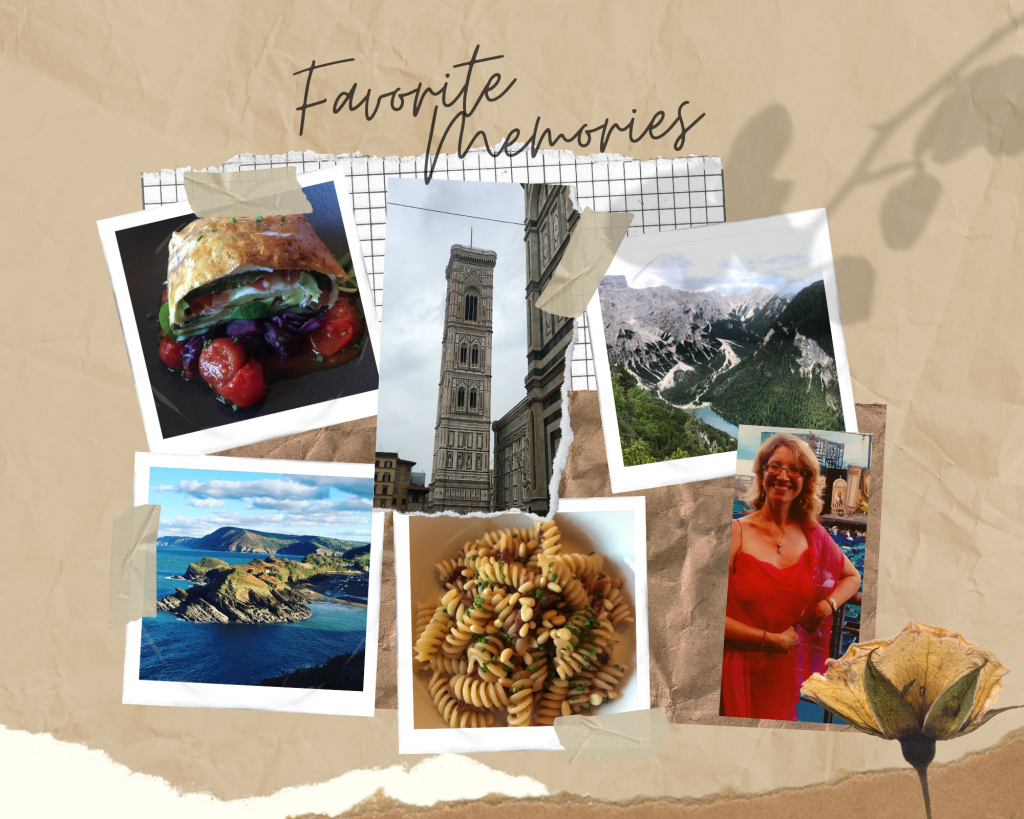 Let me know in the comments below:  Have you implemented any forward plans for 2022?  
Don't forget to check out the other posts in this link party HERE and on the individual links below. 
Donna from Retirement Reflections
Sue from Women Living Well after 50