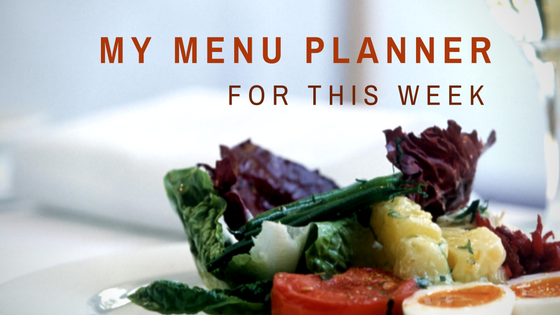 Hello everyone
OMG! I can't believe how quick the weeks seem to fly past and I'm having to organise the food for the next week again. 
I was recently listening to a podcast where the speaker described how someone had worked out how many Saturdays the average aged adult should experience in a life time.  They then deducted their current age and filled a jar with marbles for the number of estimated Saturdays left.  This person then took one marble out every Saturday.  As the jar became more and more depleted, it spurred them into action to do more with their life.  
Whilst on the one hand I can see how this might motivate you to get more done and enjoy life, on the other hand I think it would terrify me to see time slipping away so rapidly! 
What do you think – would it motivate or terrify you?
Well, here's some meal motivation to see you through this week:-
Homemade burgers and salad

Pancetta wrapped chicken fillets, new potatoes and roasted vine tomatoes

Chilli con carne with rice (can be mince or vegetable)

Marinated chicken with Asian-style salad

Thai spiced prawns and salad
Let me know your answer to my question above in the comments below or on my facebook page or share and like on my social media buttons.
Have a great week.