Hello everybody,
I'm trying out another blogging link party – the "What's on your plate" link up.
I'm going to test out sharing with you what I've been eating and creating each month.  I'd love your feed back on whether you find this helpful/interesting.
So, first up at the beginning of March I shared my latest new recipe – Pear Almond and Raspberry Overnight Oats.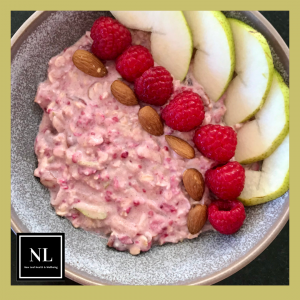 I really think that breakfast is my favourite meal of the day at the moment.  This may be partly because I try to make sure I'm intermittent fasting from 7pm through till 7am.   By breakfast time I'm feeling pretty hungry and looking forward to something really tasty and filling.  That's why overnight oats hit the spot – nutritional, satisfying and can be adapted in so many different ways.  
I've also been making sure I stick to meal planning, to help keep me organised and take away that nightly stress of what's for dinner!. 
Here's my meal plans for the last month to help provide you with some inspiration if you want to take up this helpful, healthy habit.  Don't forget you can download my free meal planning guide HERE
This Month's Meal Plans:

Whenever the rain stopped, and there was a lot of rain in March, I took my breakfast outside to the balcony.  This was mashed banana mixed with Greek yogurt with grapes and seeds.  My new found friend was looking eagerly at the seeds!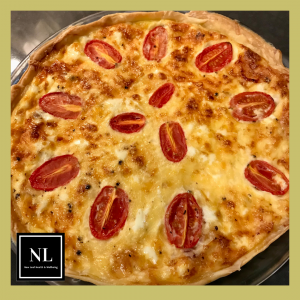 I also made a cheese and tomato quiche for a share a plate lunch at my local pottery class.  I love how everyone brings along something different but somehow it all seems to work.  We had a wonderful feast after a creative morning of clay work. 
The day was made even more delightful by a visit in the afternoon from my son and his girlfriend.  They bought strawberry cheesecake with them!!!  Apparently it was from The Cheesecake Factory and unfortunately tasted pretty good!  This meant I was tempted to keep eating it.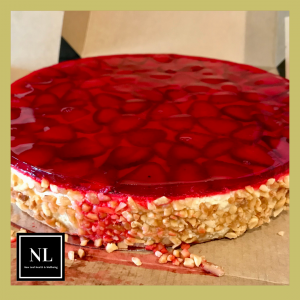 My final food offering for this month is a light lunch out at our favourite cafe.  The downside with the cafe is that it is right next to a shopping mall, and has no views at all.  However, what it lacks in views it more than makes up with through the food on offer.  Every time we go the food is always consistently good which is an amazing feat when there are chefs working different shifts etc.  
I went for a sweet chilli chicken and avocado toasted sandwich – delish!  My coffee looks like it has a sad emojji on it but I was very happy!  Shout out to Substance Espresso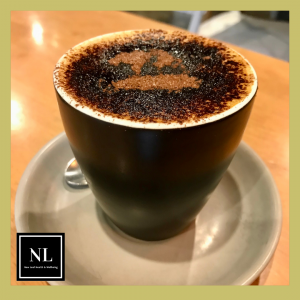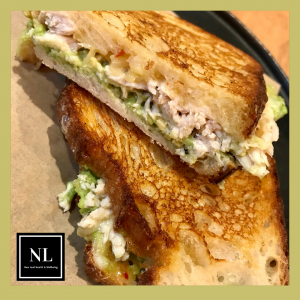 Have a wonderful April.  No doubt next month I shall be sharing rather too much chocolately type foods!
Don't forget to check out the other great blog posts in this link up party HERE
Thanks to the following ladies for inspiring me to keep blogging:
Donna @ Retirement Reflections