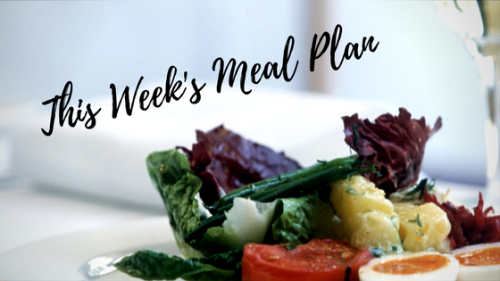 Hello Everybody,
Rant Alert – why you should be wary of misleading packaging!!
Today I wanted to highlight why you need to read the nutritional information labels on the foods you buy, very carefully, especially if you are trying to lose weight.
When I was doing my online shop this week, these food bars popped up – 'Goodness Knows – Cranberry & Almond'.  You may well have seen them advertised on TV.  Anyhow, they looked healthy, so I thought I would give them a try, but I didn't check out any of the nutritional info before I ordered them.
The bars duly arrived.  Very helpfully their packaging does have a clear 'traffic light' box detailing the fats, sugars and salt content.  As you can see fat and sugar are in the red zone due to the high levels of both.  Salt was amber, as again the bars have quite high levels.  Each individual packet (containing 4 squares) is 153 calories, which isn't too high for a snack, but this does depend on the nutritional content of the snack.
When I had a look at the ingredients, nearly every ingredient has been sweetened – sweetened cranberries, sweetened crisped rice, sweetened rolled oats.  There was also a long list of added sugars – glucose syrup, sugar, glycerol, cane molasses together with fats such as palm fat.  So whilst the remaining ingredients of dried cranberries, almonds, oats, crisped rice and peanuts are relatively healthy, the other ingredients far outweigh any healthy benefits.
In actual fact, when I compared the nutritional information of the Goodness Knows bars to Jaffa Cakes, the "healthy bars" showed higher fat and salt levels per 100g than the Jaffa cakes!.
So, how do they get to call themselves "Goodness".  Well according to their website 10% of sale profits go to community projects.  They also use sustainable manufacturing sites.  In addition, they have no artificial colours, flavours or preservatives in their products.
Now, NO WHERE on their marketing or packaging do they claim any health benefits.  However, I think the product name and photography could be misleading and make you think you are buying some sort of healthy snack.
So, my advice to you is always check the nutritional labels.  I know it's a bit boring and sometimes you just don't have the time, but often that's what manufacturers are relying on to trick you into buying their high sugar products.
Be careful out there – it's a sugar death trap!
This week's meal plan:-
Slow roasted duck legs with tomatoes and leek, roasted potatoes, carrots and sweet-corn
Spicy pork steaks with paprika, rice and greens
Chicken creamy pasta and sweet-corn
Sausage hotpot and tagliatelle
Beef tacos and salad
Indian chicken curry and rice
Penne pasta with tuna and tomatoes
I hope you have a super week.  Let me know in the comments below or on the New Leaf facebook page  if you spot any packaging that you think is misleading.
Don't forget you can sign up for the free New Leaf Newsletter delivered straight to your inbox HERE.