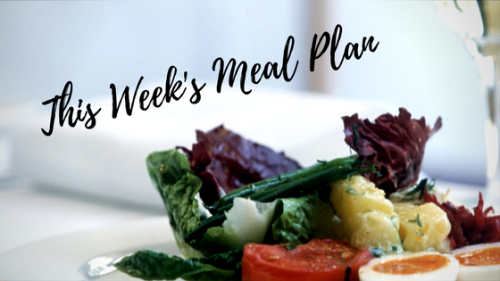 Hello Everybody,
Well, I've finally succumbed to the idea that the summer is over and autumn is here.  It seems we weren't destined to have an Indian summer this year.  With the darker mornings and evenings my brain has begun to crave warming, wholesome meals.  The cooler weather also seems to have ramped up my metabolism and I'm feeling increasingly hungry.
Morning snacks are being driven by a desire for biscuits and cakes.  Whilst I believe that there is nothing wrong with eating cakes and biscuits as occasional treats, it's very easy for them to become an everyday food.  An average (small) slice of chocolate cake is about 240 calories.  Over a year, just these extra calories could add up to a weight gain of 6lbs or nearly ½ a stone.
So, whilst I don't want to be (and don't think others should be) watching and counting every calorie, it does pay to be mindful about what and how much we are eating.  A great alternative morning snack is a handful of nuts.  Now, I know sometimes nuts can be really expensive.  So, my tip for you this week is to keep a look out for little bargains when you are out and about shopping.  I picked up these nuts for a £1 each at Poundland of all places!  They actually had a good selection of nuts, dried fruits and other healthy snacks.
Once home, I mixed them up in a big jar to have a handful with my morning coffee.
Nuts are a great source of 'good' fats and nutrients such as iron, zinc, magnesium, thiamine, folate and lots more!  These nutrients help maintain brain function, the nervous system, heart function and healthy skin.  Unfortunately, a slice of cake doesn't do this for you!
Here's this week's meal plan:
Pork meatballs in tomato sauce with pasta
Seabass and prawn parcels, roasted sweet potatoes and salad
Coq au vin with Jacket potatoes, peas and broccoli
Jamie's Oliver's fish pie
Turkey chilli and rice
Chicken and pineapple Laksa
Roast Pork loin, peach compote, roast vegetables and potatoes
The fish pie recipe can be found in Jamie Oliver's "The Return of the Naked Chef".  It's a really tasty and easy recipe to follow. You can purchase the book from Amazon HERE.  (This is an affiliate link – you will not be charged more for the book, but this website will receive a small commission on your purchase).
I hope you enjoy planning out some warming meals this week.  Let me know in the comments below or on the Facebook page about any healthy bargains you find whilst out shopping.
Have a super week.