How creating brings you peace is part of the #WBOYC link party, a regular link up for bloggers discussing their word of the year or what has been on their calendar for the month.  
How creating brings you peace
As you may recall one of my words of the year is CREATE.     Each month, I'm exploring what creativity means to me and how I can incorporate more creativity into my life.
This month I have been pondering how creating brings you peace.  
Previous generations would sit in the evenings pursuing creative crafts, reading or drawing.  There was no TV and no internet to distract and entertain.  
Perhaps I am looking back with rose tinted glasses, but I feel those generations were calmer, less angst ridden, less obsessed with comparing themselves to others.  
I believe being creative can bring peace and calm into our lives.  It's almost a form of mediation.  Your brain becomes distracted from it's everyday worries as you become absorbed in the process of creating.  
Perhaps you could engage in a craft such as knitting, sewing, tapestry, needlepoint, reading, drawing or painting by a fire or in a special area of your home, or perhaps woodwork, mechanics, DIY in a shed or garage. 
All of these activities provide a quiet shelter from the world.  A place to be yourself, away from the noise of life.
When you are engaged in being creative you are the master of your time and creativity.  There is no one telling you how or what to do.  It's just you and your project, you problem solving and creating.  
So, do you do a craft or creative hobby?  Do you find immersing yourself in your craft or creative project makes you feel calmer? 
In other creative news:
Archie 100 – A Century of the Archibald Prize
I had a very enjoyable day exploring the Archie 100 years exhibition celebrating Australia's most loved and prestigious portrait award.  This award has often been marked by controversy and encompasses a range of styles and artists.  The exhibition displayed entries from the past 100 years, some of which had become lost or are now in private collections.  
The prize was set by J.F. Archibald (1856-1919) who imagined himself a fake French ancestry.  He set up a bequest that the prize be awarded to the best portrait of a man or woman distinguished in arts, letters, science or politics by an Australian resident artist and that the portrait must be painted from life.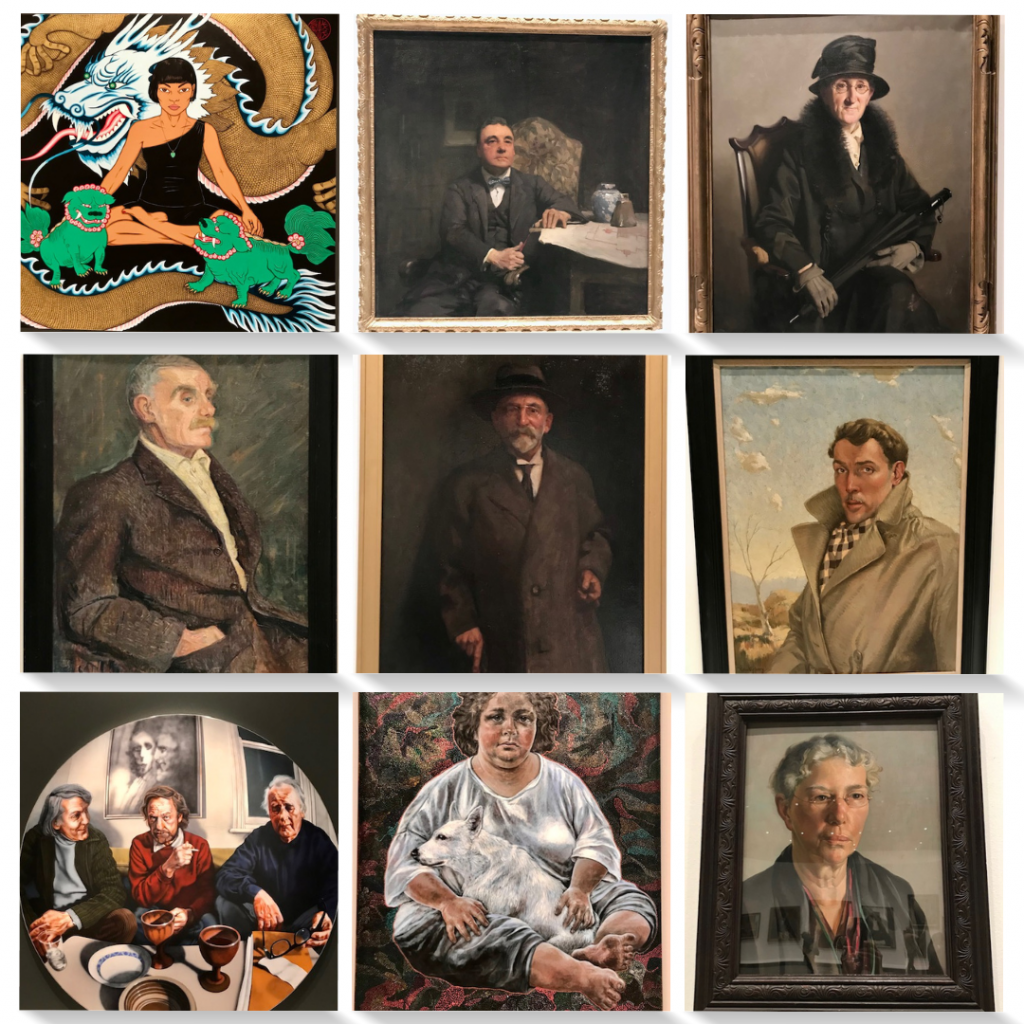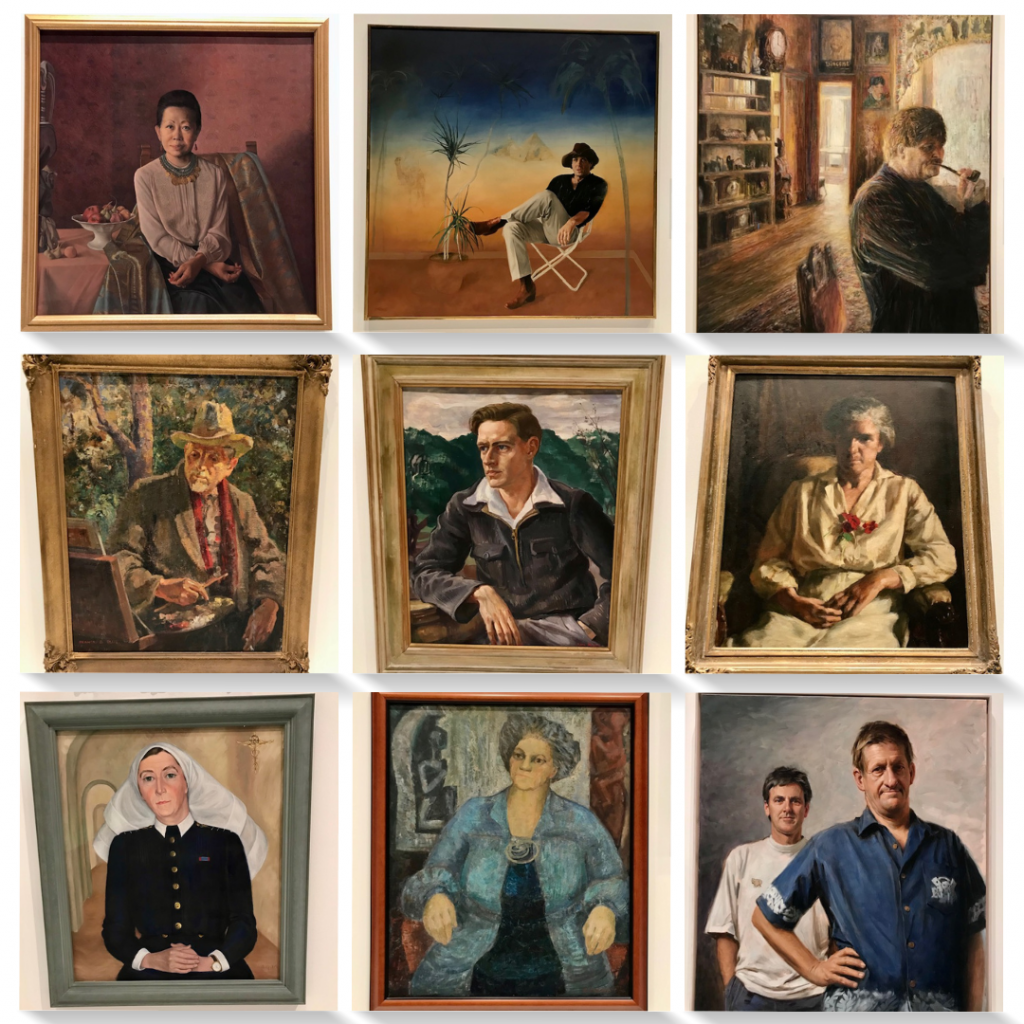 The exhibition had been carefully researched with a description about each artist and each subject that they painted.  I spent hours just wandering around, reading all the stories from the past.  
I found it interesting that there were many female artists and many renowned female subjects but it feels as if their stories have been lost over the years.  Their stories would make a great book I'm sure. 
I've also been watching a few documentaries about music creatives:
The Wham Documentary on Netflix
As I teenager growing up in the 80's, (oh dear, showing my age!)  the music of Wham seemed to be everywhere.  At the time I didn't realise just how quickly they rose fame – just four years!
The documentary followed their rise to fame from two cheeky schoolboys (Andrew Ridgeley and George Michael) just messing about loving music to international strastopheric pop sensations.  
I remember Andrew Ridgeley was often criticised by the press for not being as creative as George Michael.  Many claimed he was just hanging on the coattails of George's ability.   However, during the documentary, past interviews with George highlighted how he felt Andrew was an integral part of his ability to create and write songs.  George was shy, and confused about his identity but Andrew allowed him to be creative through his supportive, courgeous and outgoing nature.  George claimed he may not have become the song writer he was without Andrew's support.  They were actually a true team that relied on each other to acheive their dreams.  It was a really interesting story and it was also interesting how Andrew eventually turned his back on stardom.  
Podcast recommendation:
I then listened to Andrew Ridgeley being interviewed on the podcast Table Manners.  He is a real foodie – like almost OCD foodie!
Ed Sheeran documentary on Disney+
I loved this behind the scenes documentary following Ed Sheeran around.  He came across as so humble, normal, joyful and grateful for what he has acheived but boy, does he have an amazing talent!.
He can write best selling songs in minutes.  The creativity just seems to flow from him and he says he has to let it out otherwise he goes mad.
He had some interesting tattoos though! 
Tina Turner Documentary – Tina on Amazon Prime
Oh my gosh – I hadn't realised quite what a difficult life Tina had in her early years.  
She came from a really poor background with parents who abandoned her and her siblings.  When she saw an opportunity to escape through the expression of music, she ended up with an abusive husband (Ike Turner).  
She also had to make some awful decisions about leaving her children for long periods of time, to fulfill her music career.  
And yet through it all, she allowed her creativity to shine.  She never used her background or hardship as an excuse.  She just worked incredibly hard to overcome every obstacle.  
Leonardo TV drama series – Amazon Prime
I also enjoyed watching Leonardo with Aidan Turner (Poldark fame) on Amazon Prime.  I'm not sure how true any of it was but it was an intriguing story and so inspiring to see the artistic endeavours of Leonardo's genius.   It made me want to dive back into reading about his work. 
OK, well that's it for my creative month of August.  If you missed last month's Creative post you can catch up here 
Let me know in the comments if you agree that being creative brings you peace.
Don't forget to check out the other posts in this link party HERE .  Thanks to my fellow bloggers for setting up this link party.
Donna from Retirement Reflections
Sue from Women Living Well after 50
By the way if you would like regular updates from me, you can sign up for my newsletter HERE