About New Leaf Health and Wellbeing
Hi, I'm Janine.
Thank you for checking out my blog and website. I'd love to get to know you better. Why not link-up with me on Facebook, Instagram, Pinterest or just drop me an email at Janine@newleafhealthandwellbeing.com.
I'm passionate about finding healthy habits and lifestyle tips for mums to help them find effortless ways to eat healthy and be their best selves.
You are in the right place if:-
You're ready to work on yourself and your health;
You're ready to find balance in your life;
You're ready to finally live the life your truly desire;
You're ready to get clear on how to move forwards and make an action plan;
You feel overwhelmed by the whole 'what to eat' movement;
You're tired of trying endless diets that work in the short term but in the long term leave you back where you started or worse.
You want effortless ways to lose weight and eat healthy;
You want to stop thinking about what you should be eating all the time.
If you think this sounds like you, then sign up for my Newsletter and I will send you regular emails with normal, everyday recipes, tips to help you keep motivated to exercise, sleep, relax and appreciate the life you have.
About me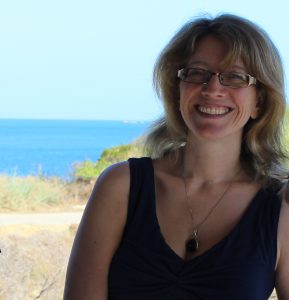 I'm a totally normal, not perfect, mum of four boys. I'm on a mission to find dietary and lifestyle changes to help mums live a balanced and abundant life. No more denial, no more fad diets, just easy simple steps to live in a fun, flexible and enjoyable way.
I've always loved food but in a down to earth, normal way. I've never been on a fad diet, I'm not into green smoothies – I just love enjoying food in a balanced and moderate way.
So, to be clear – I'm not super skinny or athletic. As a mother of four and now aged 50, I usually weigh about 61kgs or 9.6 stone. I'm 175 cms or 5ft 7½ tall. In a perfect world I could probably do with losing a kilo or so, but I love food and don't want to restrict my diet or worry about what I'm eating all the time.
I am lucky that I seem naturally drawn to reasonably healthy food choices. Now this may be genetic or it just could be because I've developed good HABITS over the years.
I generally eat more at the start of the day and tend to trail off towards the end of the day, but I truly believe in bio-individuality and what works for me, may not work for you. So, you have to listen to your body and see what works best for you.
Other things I do:-
I very rarely drink sugary, fizzy drinks, unless it's particularly hot.
I try to size my portions to my appetite. If I'm not hungry, I don't eat much but if I am hungry then I eat loads.
I have a minimum of two cappuccinos per day (I love coffee) plus black earl grey tea, green tea and sparkling mineral water.
I'm rubbish at exercise but I do love long walks in the countryside, yoga and the occasional bike ride.
I love vegetables and fruit – which I think is the key to a healthy lifestyle.
I often share food with the kids or my husband when we eat out, as most restaurant portions are too large these days.
I love spending time with my family and friends
I love reading – anything!!
I'm currently studying diplomas in life coaching, culinary medicine with Dale Pinnock, 50+ Nutrition and have a Diploma in Mindfulness so that I can bring you the best, evidence based information to help you make healthy choices.
Here's a few of my most popular post that you might like to start with:-
My top 10 habits for a healthier life
30 days without coffee challenge
What I've learnt about changing habits
Why we need to change the way we think about food
Contact details
If you want to get in touch with me, you can email me at Janine@newleafhealthandwellbeing.com
My Mantra:-
If you want a healthy life, then you need to turnover a NEWLEAF and seek balance in all areas of your life.
Life should be about enjoyment and experiences. I want mums to feel empowered to enjoy food, live their best lives and not feel overwhelmed by healthy trends.