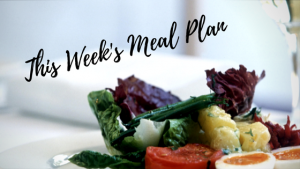 Hello Everybody,
This week, after a special request from a reader, I thought I would include a recipe for you from last week's meal plan.
Red or Green Thai curry turkey meatballs:-
This is a super easy dish to put together.  Items can be substituted to suit your family's tastes. Check out the picture of the one I prepared with red Thai curry paste on my facebook page here: red Thai curry turkey meatballs
Serves 4-5 – depending on portion sizes!
For the meatballs
one onion (red or white) or 3-4 spring onions, peeled and finely chopped (however my kids don't like onion so I left this out of mine)
750g of low fat turkey or chicken mince
1 slice of bread (wholegrain or white) crumbed
1 egg
1 teaspoon of coriander leaves (freshly chopped leaves or dried)
1 ½ tablespoons of Thai curry paste (this can be green or red. Again if you're concerned your kids might find the curry flavouring over powering you can leave this out).
2 tablespoons of olive oil
For the Sauce
2-3 tablespoons of Thai red or green curry paste
1 tin (400ml) of coconut milk
Vegetables of your choice
I usually add frozen green beans to the sauce as it's simmering.  You can also add sliced mushrooms, peppers, courgettes or any veg that your family loves.
To make the meatballs
Place all the ingredients in a large bowl and mix well.  Roll tablespoons of mixture into meatball shapes.  If you have time, place them on a plate, cover and refrigerate for 20 minutes.  This helps keep their shape when you cook them, but often I don't have time for this step and they still turn out OK.
Heat the oil in a frying pan over a medium heat and cook the meatballs (in batches if necessary) for about 10 minutes, until they are nicely browned all over.  Once browned, take them out the pan and set aside.
To make the sauce
Using any leftover oil in the pan, sauté the veg you want to include i.e. mushrooms etc.  Add the curry paste and stir for about 1 minute.  This warms the spices and releases all their lovely aromas. Add the coconut milk.  Bring this mixture up to nearly boiling, then pop the meatballs into the sauce, together with the frozen green beans.
Leave this to simmer over a medium heat for a further 10 minutes, or until the sauce has began to thicken and the meatballs are heated through.
Serve with rice of your choice, together with some fresh coriander leaves, if you family like them.  Enjoy!
Overall this dish should come in at under £2 per head, depending how much vegies and rice you add – cheaper than a takeaway!
This week's meal plan:-
Spicy barbecued chicken pieces with salad
Pork steaks with pineapple coleslaw and Jacket Potatoes
Chilli beef enchiladas and salad
Sticky pork fillet with a rice salad
Chicken in a creamy mustard sauce with sweet potatoes and vegies
Quiche with salad
I would love to know how you get on cooking the Turkey meatballs and whether they're a hit with your family.
Would you like to receive more recipe ideas?  Let me know in the comments below or on my facebook page.
Have a super week and please like and share this post on the social media buttons below.