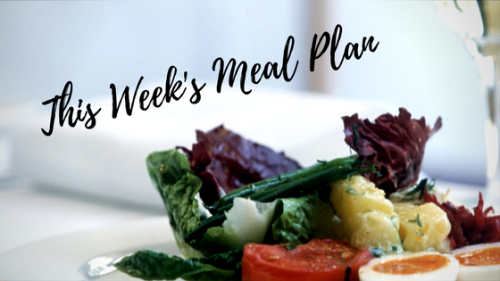 Hello Everybody,
I hope your January went well.  How are your healthy goals/resolutions going?  You can still join the New Leaf Facebook 52 week healthy motivation camp if you feel you need a bit of free  support to keep you on track.  Every week you get a Monday challenge, weekly recipes and general tips and support in a private group.
Why love and rules can keep you healthy
When my kids were younger, I used to be rather strict with them around sweets.  They weren't really allowed any until they were over 3 or 4 years and then only chocolate buttons.
As they got older and started school they were allowed more but not whenever they wanted.  I have always had a set day in the week for sweets (and still do, although it has become a little more flexible now they are older).   This rule has given them something to look forward to and sweets are a true treat because they are not an everyday habit.
As you can imagine though, there have been times, especially when they were younger, that tantrums have flared and cries of "it's not fair – you don't love me" have erupted when they were not allowed something.  My response to this has always been "it's because I love you that I don't want you to get bad teeth from eating too many sweets".
My response has changed only slightly with my teenagers who think it's "not fair" that they can't have bucket loads of doughnuts/coke/pizzas etc.  Now its "because I love you I don't want you to be ill from eating these foods".
As adults, we need to apply the same principles to ourselves.  When we tell ourselves we 'deserve' that tub of ice-cream, chocolate bar, Dominoes pizza etc,  we need to pause and think.  Would I really let someone I love eat this when I know that over indulgence causes so many health problems?
Yes, it's fine to have the odd treat – I believe in balance.  A little treat now and then is definitely in order, but it is very easy for treats to become everyday habits.  This is when our health and weight begin to suffer.
So, remember to love yourself but be strict.  Maybe have a set day for treats or a set number of treats per week.
You're not being mean, unfair or depriving yourself.  You're actually showing yourself love and respect.
This week's meal plan:-
Pork and vegetable stir fry with rice
Italian meatballs and tagliatelle
Roast tomato and mozzarella quiche and salad
Satay chicken and rice
Baked fish fillets, new potatoes and salad
Pork steaks, ratatouille and Jacket potatoes
Have a super week everyone.
Don't forget to sign up for the free New Leaf newsletter for healthy tips and ideas direct to your inbox.  Just click HERE