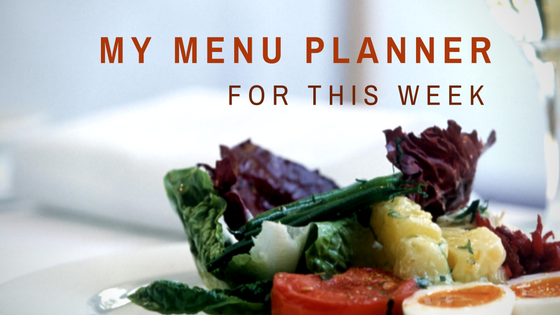 This week I am afraid I only have six meals for you as it was my little boy's birthday, so we went out for a meal to celebrate.  I hope these help in planning your week.
Sweet and sour pork with rice
Rigatoni Bolognese
Homemade Burgers with salad
Spicy Sausage casserole and rice
Creamy salmon pasta
Roast Pork Loin, Roast Potatoes and vegetables.
Have a wonderful week.  If you enjoy my menu ideas, please like and share on Facebook.