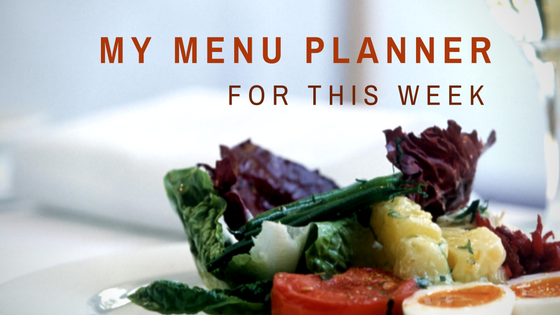 Gosh, another week has flown by but we have been counting down the days slightly in our house as it's half term now – whoopee!!
Here's my menu planner for this week.  I hope it helps keep your life on an even keel. 
Chinese Roasted pork with stir-fried vegetables and rice

Taco Tuesday! and salad

Lamb Tagine with Jacket Potatoes and peas

Chorizo and mushroom pasta

Curried prawns with noodles

Baked salmon, potato wedges and salad

Creamy garlic and mushroom chicken with mashed potatoes and green vegetables
Have a fantastic week, especially if it is half term with you.  Please like and share my post.