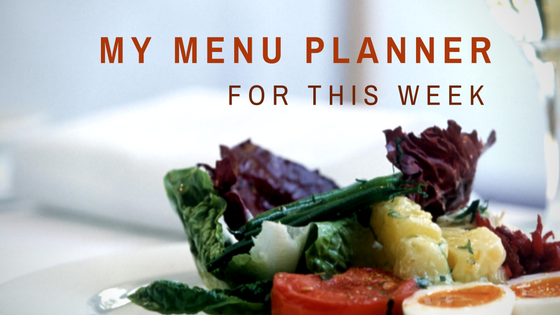 Hello Everybody
Well I can't believe that my kids have just broken up for the Easter Holidays – already !!!
I think my cupboards will be totally empty for the next few weeks, with constant whines from the kids of "there's nothing to eat"! Never mind, I'm sure they will survive and at least they will get dinner every night. 
Here's my menu planner for this week:-
Green bean and balsamic salad with salmon and potato wedges.

Sweet chilli and lime prawn stir fry with linguine

Indian chicken curry with cashews and rice

Homemade burgers and salad

Chicken, prosciutto, avocado and cheese melts with sweet potato wedges and steamed vegetables

Steak with mushroom sauce, Jacket Potatoes and salad
I hope these ideas help with your week ahead.
Please like and share on the social media buttons below.
Have a great week.