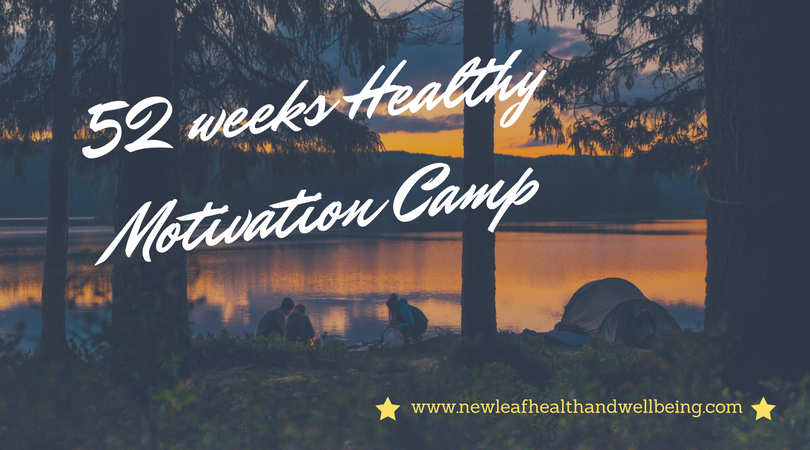 Hello Everybody,
I hope you've had a wonderful Christmas, full of fun, food, family and friends.
As we count down to New Year, no doubt you will be thinking over your goals and resolutions for 2018.  After the festive indulgences, many of us (me included) will probably include resolutions to eat healthy and exercise more.
But, don't we say that every year?  And usually by mid February (if not earlier) our motivation to stick to our goals will be fading, if not totally absent!.
So, to make this year your healthiest year yet, I'm really excited to offer to you a special free gift.  It's my 52 week Healthy Motivation Camp, which is a closed Facebook group.
All you have  to do is request to join the group HERE through Facebook.
You will then be part of a community of like minded ladies, all working towards a healthy 2018.
You'll receive 52 weeks of weekly challenges, inspiration and tips, recipes and fun interactive discussions to help keep you motivated and on track for your best year ever.
We start TOMORROW (Monday 1st January 2018), so come on in and join the group HERE
I'm looking forward to sharing 2018 with you all.
Have a wonderful New Year tonight and I'll speak with you tomorrow in the 52 Week Healthy Motivation Camp