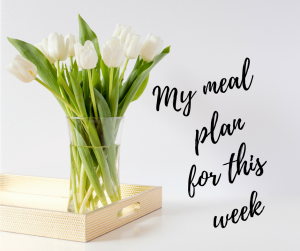 Hello Everybody,
I hope you've had a super week.
A review of Hot Pod Yoga
*Please note this is a completely independent review and is based on my own opinions*
I was really excited when I spotted the social media announcement that Hot Pod Yoga was coming to our town.  The description of yoga in a blow up pod, with an internal temperature of 37°C was very enticing to my stiff and creaky joints.
I duly booked my free opening session and counted down the days eagerly to the opening.
I hadn't expected much from the exterior of the venue as I knew it was a unit on an industrial estate.  However, on arrival it did look rather sadder than I had imagined.  The signage was very unwelcoming for an opening weekend – a bit of bunting or some Himalayan flags wouldn't have gone amiss!
Inside was a typical small warehouse unit.  There was a table offering drinks and fruit but I felt it had a rather 'Youth Club' feel to it.  Lockers and shoe racks lined the walls for personal items.  We were assured the unit was locked once we entered the pod.  
On entering the pod, the first sensory element to hit was the lack of light.  It was rather dark which made it hard to find a mat.  Your eyes do adjust after a while and there were a couple of low light emitting lamps in two corners of the pod.  To be honest, I thought the issue with the light levels may just have been due to my 'old' eyes but other younger attendees were stumbling around too.  I did feel I was the oldest person there, which may be a good thing or a bad thing?
Anyhow, our olfactory senses were given a treat from a diffuser giving off a pleasant lavender whiff.
Now, I don't want to sound like a wimp but not knowing what to expect, I did have a little moment of panic whilst waiting for everyone to arrive.  The pod isn't massive and gets zipped up so it can feel a little claustrophobic.  Mix this in with a 37°C heat, diffusers and semi-darkness and I did have a little wobble as to whether I would be OK.  Thankfully, once we started the yoga there was no time to think about this stuff so I was fine.
Now, to the yoga.  The instructor began the session by asking how many hadn't done yoga before – over half the class.  She then proceeded to jump straight into her routine.  She remembered to ask half way through whether anyone had any injuries but from what I could see she didn't seem to engage with those who said they had.  In my opinion there was very little instruction on how to do each pose and I was astonished when, towards the end, we were all encouraged to do headstands.
The other issue with the yoga part was that the mats were very close together so it was impossible to stretch out sideways without poking your neighbour.  Likewise, standing at the edge of the pod meant having a sloping ceiling/side, which restricted my ability to reach up above my head.  Personally, I didn't find the music particularly relaxing either, but again that could just be my age!
My overall review:
Positives
I loved the heat
I loved the dynamic movement of the yoga
it provided a good workout, with lots of deep stretches
there's no 'woo, woo' bits which I know can put some people off yoga
it would probably suit a younger client than me!
Negatives
I didn't like the enclosed space, but some folks who are used to a gym probably won't be concerned by this.
I don't think it would be suitable if you suffer from claustrophobia
I felt the instruction wasn't in-depth enough, especially for beginners
there was no feeling of mindfulness to the yoga practice
Now I want to make it clear, that whilst I didn't feel Hot Pod Yoga was for me, it may well be an exact fit for you.  I would always recommend giving something a go if you think it's safe for you to do so.
Exercise, like healthy eating has to fit the individual.  There is so much information available these days on what we should be doing but it's really important to listen to your body and your mindset and find methods that work for you as an individual.  Society is programmed on a 'one size fits all' mentality, especially when it comes to food and exercise.  Making healthy changes to our diet won't work if it doesn't fit into our lifestyle or we just plain don't like the food recommended.
For example, I know chai seeds are on trend and super good for us,  but I really don't like them!  Trying to force myself to eat them, would just make me disgruntled and unhappy.  Instead, I opt for pumpkin seeds, pine nuts and nuts.  I've still made some healthy changes to my diet, but on a level I'm happy with.  This means I'm far likelier to stay committed to it.  Making manageable changes to your diet will have greater, long term benefits than jumping on a diet trend that doesn't work for you as an individual.
My overall message – Always try new things (exercise, foods etc) and then see if they will adapt to you and your lifestyle so that you can be consistent with those changes.
This week's meal plan:-
Moroccan chicken with mango and chickpea salsa and new potatoes
Pork Satay stir fry with rice
Duck breast with a creamy mushroom sauce, jacket potatoes and salad
Thai green chicken curry and rice
Homemade burgers/tuna burgers with salad
Seafood linguine
Wishing you all a lovely week with lots of sunshine!.
Don't forget you can sign up for our free New Leaf Newsletter.
You can also let me know on our Facebook Page whether you have tried Hot Pod Yoga and what you thought of it.